Happy weekend! I know I know I'm a day late on this linkup, and I know yall may be getting tired of link-ups, but lets face it they're a fun, usually quick way for me to get a post up while I work on other posts (like my London recaps which I PROMISE are coming!!). Plus a linkup like this one gives me a great excuse to talk about some of my favorite products!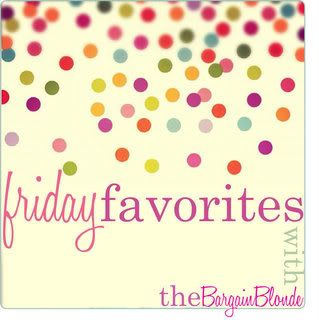 My fellow makeup obsessed friend Jordan let me buy her basically brand new Clarisonic Mia 2 from her and I have loved it since first use! I have been wanting a Clarisonic for YEARS but (1) couldn't justify such a pricey beauty purchase and (2) never had enough money as a college student. I was concerned using the Clarisonic twice a day would aggravate my rosacea, but using it in combination with my Purity cleanser I have had nothing but good results so far!
I talked about these hair ties in my Charlotte shopping post but after using them all week I had to come back and say that they really do live up to the hype! I used one all day at work with my hair in a bun, and while the hair tie did stretch out there were no creases or bumps to be found! I used another one today and had my hair in a ponytail from 10am to 8:30pm and once again no crease in my hair! Plus that one didn't stretch out! Definitely worth the money if you ask me :)
This is a little sneak peak of my case of "empties", or products that I have used up! I have SOOO many skincare, hair, and makeup products lying around that I have GOT to get through some of them before I buy more. When this container fills up a little more I plan to do a separate post and/or video about the products and what I would buy or repurchase, but this is just a preview of what I have used so far!
What are some of your favorite products this week? Any exciting plans for the weekend???